6 Courtroom Crime Movies That You Need To Watch!
What is it about courtroom drama that is so gripping? The devil's advocate heartlessly defending the criminal? The emotional arguments that move not just the fictional judge but also you? The plot twists that make you gasp? Whatever it is, it clearly works. Here is a list of courtroom drama movies that you need to watch.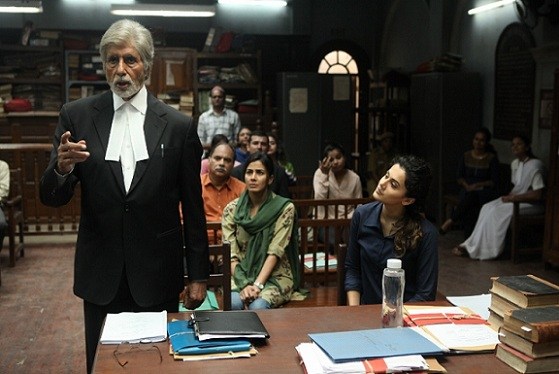 1. The Verdict
This is a 1982 courtroom drama film in which Paul Newman plays the role of an alcoholic advocate who takes on a case of medical malpractice case, involving a woman who was left in a vegetative state following a wrongly administered anesthetic at a hospital, in an attempt to revive his dying career. This movie achieved the rare combination of box office success and critical acclamation.
2. Philadelphia
This was one of the first movies to address AIDS discrimination. Tom Hanks appears as Andrew Beckett, a gay corporate lawyer fired from his law firm under the pretense of incompetence after his bosses find out he has AIDS. Joe Miller, played by Denzel Washington, takes on his case.
3. To kill a mockingbird
Based on Harper Lee's novel of the same name, this movie was released in the year 1982 and went to receive widespread acclamation and also, three Oscars. Against a backdrop of racial tension, the film is about Atticus Finch, a lawyer in a fictional Alabama town, defending an African American man who was unjustly accused of raping a white woman.
The list isn't over yet. For the desi in you, here are some regional Bollywood hits that rocked the courtroom drama genre.
4. No one killed Jessica
This film is a biographical thriller film based on a true story of Jessica Lal's murder. Jessica, a Delhi-based model and restaurant worker, was shot in Delhi, in 1999. The killer was the son of an influential Haryana politician. The film reveals how the initially denied justice was brought about for Jessica.
5. Jolly LLB
The plot revolves around a car accident by a BMW driver who runs over some people sleeping on the pavement. Warsi plays the role of Jagdish Tyagi a.k.a. Jolly who fights against the rich and their monopolistic power to carry out judicial corruption.
6. Pink
Amitabh Bhachan not only delivered a performance that will be remembered through generations but also rightly pointed out to the abstract, narrow minded society that criminalizing the victim in cases of sexual abuse isn't the way forward. This movie will bring you to the edge of you seat with its engrossing courtroom sessions while also inducing feelings of compassion with its top performing cast.
No doubt, these fictional lawyers did a great job on screen. But if you are looking for one in real life, here's where you can find yourself a good criminal lawyer!