Brief Guide On Planning The Menu For Your Wedding
Weddings these days are becoming more and more elaborate. It is one of the biggest grandeurs of one's life, standing just behind a wedding party. From the engagement to the reception, all the functions are being celebrated in style; and from the set-up to the dishes that leave your taste buds begging for more, class is the order of the day. Menu planning plays a very vital part in these celebrations.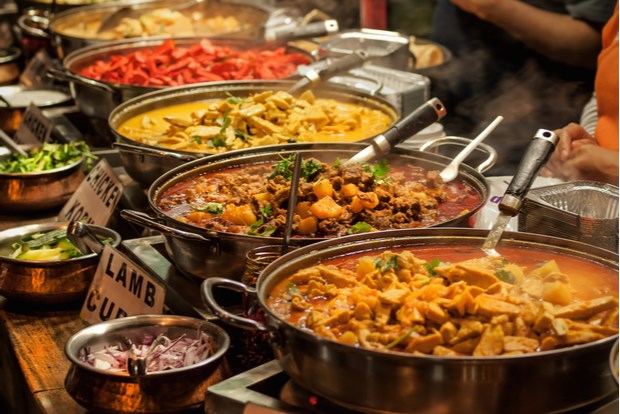 Here are a few things to keep in mind while choosing the menu for your wedding celebrations:
1. Choose your Menu wisely
Menu planning can be very tricky. What appeals to one may or may not appeal to the other. Some engagement parties have a large spread leaving guests unable to try out all the dishes. Opt for a simpler menu where you can have a small spread, but an exclusive one. From the starters to the desserts ensure that it is not very heavy. Choose from one of the following while finalizing your menu:
North Indian - For a simple and funky engagement catering, north Indian catering is the best choice. With unlimited Panipuris, chaat varieties, spicy Bhels, Channa Samosas, Dahi Papdis, tasty Jalebis etc., one can call it the perfect way to celebrate. Not only is it light but also completely satiates the taste buds. Chaat is not the only option. You can arrange a full course roti and sabzi meal as well.
South Indian – You can also choose a simple sit down South Indian meal. The yummy Sambar, Paruppu, Saathumadu, and rice with the Paal Payasam are definitely bound to gratify the guests.
Multi-cuisine - Quite a few people these days opt to go multi-cuisine. You can choose from Pasta, Noodles, Biriyanis, Upmas, hot Puris, etc. for the main course and puddings, Jamuns, Rasagullas, Ghaajar ka halwa with vanilla ice-cream etc. for the dessert. This cuisine is getting extremely popular as it caters to everybody's taste.
2. Choose the right Caterer
The wedding industry is extremely competitive. Only the best survive. Chart out the best caterers in your city.
Check with people who have already utilized the caterer's services
Check if they are available to cater for the engagement
What kind of cuisine they make best
How hygienic their cooking methods are
Whether they cater for outdoor parties
What kind of dinnerware they provide
Choose pocket-friendly options
Once you have finalized on a rough idea for the menu, check which caterer falls within your budget. But remember, never compromise on quality. Do a thorough research of your caterers and check how effective and how hygienic they are. Go ahead and finalize on an expert caterer for your celebrations, keeping these points in mind.