Here's Why You Should Hire A Caterer For Your Party!
Planning a cozy dinner party or is there a special occasion at home? Either way, you can find a caterer to cook a scrumptious meal for you. There are catering services that offer to cook any kind of meal you require, be it vegetarian, vegan, or gluten free, dairy free meals. If you are considering cooking for these occasions yourself, sit down and let's consider some factors. Self catering for these occasions will not only be wearying but also tricky. Here are 6 reasons why hiring a caterer would be a better option in such situations.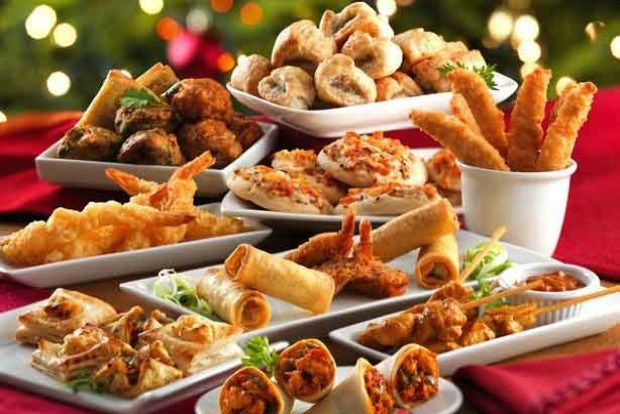 1) Its your party
Self-catering is terrifying. Even for serious cooks. Well, it's your party and cooking for it would tire you even before the event starts. If it's a special moment, you deserve to sit back, enjoy, drink and laugh exuberantly rather than worrying if the curry is properly cooked. You don't want the headache that accompanies self catering such events. Your close friends and family would end up helping you when they should be celebrating the moment and having fun instead. Bigger the event, the more it'll exhaust you.
2) How much is too much?
Even when we bake a tiny cake, we aren't too sure how much baking powder should be added. So when you are cooking for around 25 people, do you know how many of those appetizers you will have to cook?
You will probably end up cooking more or less than the required quantity. If you cook more, the chances are you have spent more than what the caterer would have charged you. As for the latter, wouldn't the guests be a little disappointed?
3) What's on the menu?
The caterer can provide you with a wider range of options. If you are cooking on your own, you will want to stick to just one kind of appetizer. But with a catering service, you can jazz it up a little and you could order two different kinds of starters.
4) Add your element
You probably were looking forward to making one of your specialty dishes. You could still do that. Let's say your specialty is dessert. Then, you could ask your cater to just take care of appetizers and entrees and the dessert is on you. This way you could cut down on your catering charges and also contribute one or two items. This would be a more practical way to share your love for cooking with family and friends rather than entirely self-catering the event.
5) As good as home food
Of course, self catering would be extremely special and you are thinking that hiring a catering service would take the homely feel out of it. Not to worry. Food from a restaurant would take out the homely feel but these catering services provide you with meals that are as good as food prepared at home.
Self catering would be the most economical option if your guest list is lesser than 10 people and the process should be relatively stress-free. But for anything more than 10, you probably want to look through our list of caterers and choose the right one depending on your needs. They are all just one click away (Okay, maybe a few clicks away).