How Chartered Accountants Help For Small Business
If you're a small business owner, entrepreneur, or self-employed freelancer, you've probably worked with a financial expert to file your taxes. From financial experts, we mean the certified public accountants who play various roles in financial advising. A scalable and sustainable business model is not enough for growth where you can generate a sale and keep a business running, but attention to the financial reports and asset valuation is as important as the first two factors in growing the company.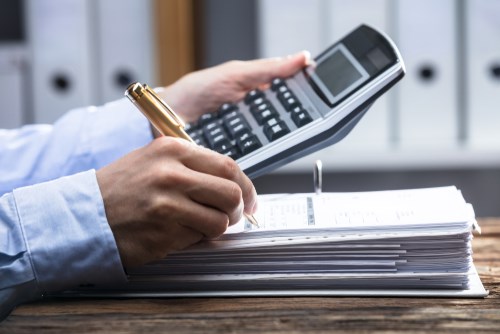 Chartered accountants have to learn complex business finance and a furthermore time to keep it which requires a lot of learning and practice. Recording every invoice is necessary to successfully capitalize on your company's growth and making sure that your business is working legally. Wondering how a chartered accountant can help your business to grow? We have mentioned a few vital roles in which a CA can help a small business owner.
Tax Advisory Service:
CA's are experts in the tax laws and can help you plan your tax assessment in advance while calibrating your company's balance sheet. Giving you the best advice on value-added Vat and service taxes.
Project Financing Service:
Financial experts are your best bet on managing finances that go out on new projects or installments, and can help you provide the best budget with cost reductions regarding Capital needed in an institute of the project.
Auditing Services:
Auditing services offered by CA's consists of the assessment of the firm or product and is made to exhibit after working on the evaluation of the company.
Understand Technology:
Those who acquire an in-depth understanding of how it can assist, how it works, and what amendments will be the next, will have a big benefit over other CAs as they can grant efficiency advancement and notify prudent ways of doing things.
Setting the right Prices:
When selling products or a service of your company, putting the right price is very important. Putting the right price will help you invest more in other important factors without making your product or service overpriced.
Bookkeeping:
Managing the financial books is an important part of any business which directly reflects in the financial health of the company. Bookkeeping is one of the most essential and easiest accounting forms that you can incorporate with the help of a chartered accountant.
Avoid Overpaying:
Accountants are players in the business finance field. They make sure that your payments are not overpaying on staff, supplies, loans, expenses, and more.
Create Reports:
Financial reports should never be undervalued as it serves the purpose of analyzing your business on an annual, quarterly, weekly, or monthly basis to exhibit anything associated with business finances.
Save for and on taxes:
Paying taxes from time to time is important and saving on them is even more important when you see the benefits it offers. Also, often businesses overpay the taxes and financial experts can help you in cutting tax costs wherever required.

We hope this article helped you understand the different benefits a chartered accountant can provide for your business. If you want to try it out for your current business or financial requirements, then opt for a certified chartered accountant through Sulekha and boost your business.