Tips To Organize A Cost Effective Wedding
Weddings are the most celebrated occasion in any family. It is a beautiful occasion which brings families, friends, and relatives together. Celebrating it in a grand way involves a lot of planning. In order to make the process simple, create a plan in advance. Event organizers can help ease this burden while devising cost-effective methods to suit your needs.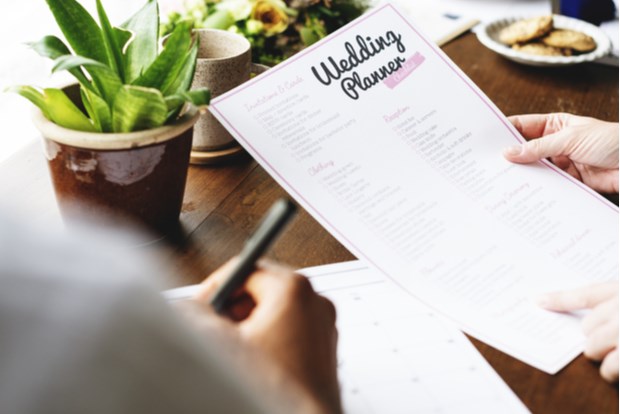 The venue, invitation cards, flowers, decorative materials, and food are mandatory for any wedding. But, it is possible to strategically reduce the costs for small budget weddings. Here are a few considerations to make to ensure that you bring down the cost of your wedding:
1. Marriage Halls
The right venue can make all the difference for a successful wedding event. An average sized non-ac marriage hall in a city would cost you in the range of Rs. 25,000-70,000. You can also choose less expensive halls, but the facilities will differ according to the price.
Choose non-traditional venues to reduce cost. The rental is much lower than traditional marriage halls. You can decorate these types of places as per your wish at a lower cost.
Try to hire venues on the outskirts of the city. This will result in reducing the venue cost.
Most of the weddings take place in May, which is the peak of the season. This will gradually result in a price hike due to the high demand. Try to conduct the wedding during off seasons.
Book the venues well in advance. Early bird offers can help you clinch good deals. Do a thorough research on the venues available and get various quotations. Negotiation can save you some money, as well.
2. Invitation Cards
Invitation cards are the traditional way of inviting people to the occasion. But, it doesn't mean you have to spend money lavishly on it.
Invitation cards can cost you anything from Rs 45 to Rs 3,000 each.
Order these at least six months in advance.
Traditional invitations cost less. Thermography and engraving are the two most preferred style of invitations.
Thermography is almost half the price of engraving. Both give raised print but engraving imparts a more formal look to the invitation. But in thermography, the raised print is pressed through the back. Choose the more economical option depending on your budget.
3. Clothing and Attire
Costly fabrics and branded clothes cost you more. Instead, you can buy fabrics from a wholesale market, get a tailor to stitch your outfit and avail good discounts. Design your own clothes to cut down on designer charges. Try out different creative ideas, so that even simple materials can be made to look classy and elegant.
4. Flowers
When you use out-of-season flowers or have more floral decorations and large bouquets with fewer greens, it will be expensive. You can save money by using fewer flowers creatively to decorate the available space. Use candles/diyas, fruits, ribbons, and other materials as centerpieces in addition to flowers.
5. Food
Buffets, extra desserts, and an extravagant menu will make a hole in your wallet. However, you can save by opting for a sit-down dinner prepared by a professional chef in your house. You can have fewer desserts and follow one cuisine instead of going for many varieties.
These are a few ideas for a small budget wedding which can save a huge amount of money yet ensure a decent wedding show. It will also leave everlasting memories for you and your family. You can hire an efficient wedding planner to look at the costs and help you choose the most economical options from what is available.