Sustainable Approach Towards Interior Designing
We are aware of all the increasing pollution issues that are a threat to nature day by day. It is inevitably agreeable that the creations and lifestyles of humankind are the foremost reason for it. Every individual has the responsibility to contribute to the protection of our environment in the decisions they make. One of the most energy-draining creations of human beings that has a tremendous impact is houses and buildings. Research reveals that buildings hold the most significant share in the emission of greenhouse gases. It is never too late to be wise and adapt to sustainability. Whether picking what carpet material to buy, to reducing resources cleverly, you can make a small change and create awareness. Here are few ways in which you can put forward a sustainable approach towards interior designing.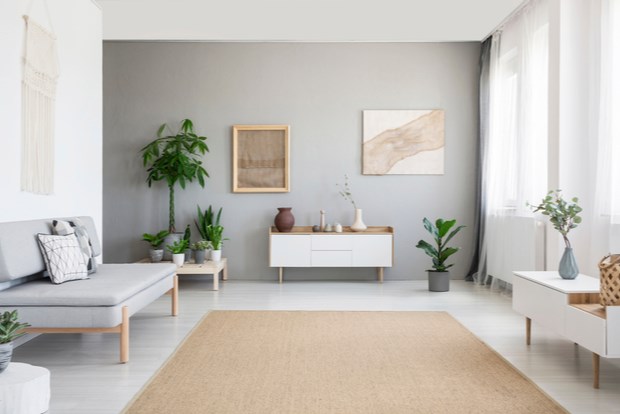 Durability
We automatically choose items that add aesthetics and beauty to the space, irrespective of its material or strength. Picking items and materials that are strong and are highly durable is essential. It is also a smart way to save money. Imagine how much waste could gather up if you keep discarding decorative items often; avoid doing that. Especially furniture plays a prominent role, purchase furniture made of natural solid wood, which will reduce the chances of quick damage. Even while picking paint colors, ensure they are non-toxic and can sustain for years. By choosing durability over new trends, you will indirectly contribute to your care for the environment.
Practicing Recycling
Buy reusable items. Practice repurposing; you can pick up a DIY (do it yourself) idea and give a new look to the house. Instead of designing the room, Rearrange the furniture and placement of things if you want a change. Start buying items that are made with recycled materials; they are becoming a trend now.
Saving Energy
When we talk of interior design, lights play a significant role. Many people get excited about having unique lights and sometimes overuse them while designing the interiors. Make way for natural light and reduce the use of power consumption. Prefer lights that do not consume more energy and minimize the usage accordingly. Using purposeful lights and serving as a decorative piece, limiting the purchase of unwanted decorative lights is appreciable. Have an eye on the insulation and wiring, and poor electric works can cause frequent damage and loss of electricity.
If you are planning to build a house or office, invest in analyzing how you could curb the use of unwanted resources and energy, hire experts that help you throw light to your thoughts. Who said following sustainability limits the beauty in interior designing? Hire brilliant interior designers who are environmentally cautious and have fantastic interior design skills, register on Sulekha.