What Is SAP Training And How Will It Benefit You?
Convenience has become the key rule for every action in every field today. This is the premise with which SAP was created. SAP certification is a skill that has gained recognition and attention in recent times. SAP is now being used in almost all major Multi-National Corporations which is why SAP training has also caught on in a big way.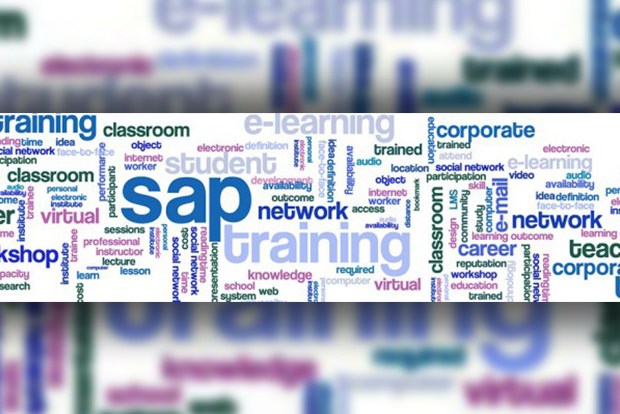 But to understand SAP training, you need to know what SAP is, so read on to know all about SAP training and its benefits:
Let's get to know about SAP:
Firstly, SAP stands for System Applications and Products. Simply put, it is a tool that helps in making business processes much simpler and easy to use. This enterprise management software is used in different areas of business operation such as Human Resource Management, Customer Relationship Management, Financial statement analysis, Order Processing, and more. This implies that all these different processes will get merged into one program that is simple, all – encompassing, and sophisticated. SAP Training involves in-depth knowledge of Enterprise Resource Planning (ERP) products which are widely used by major companies today. SAP Training, in other words, is the teaching an individual to integrate the essential ERP products into one system.
Different types of SAP training:
SAP courses are essentially divided into two types – Functional and Technical. A functional consultant focuses on one subject or area such as HR, Finance, and works as a business analyst for that core area. The most common functional modules include – CRM (Customer Relationship Management), SCM (Supply Chain Management), FICO (Finance Accounting and Controlling), BO (Business Objects), BI (Business Intelligence), and S&D (Sales and Distribution). A technical consultant, on the other hand, understands programming languages and comes from an academic background. A technical SAP consultant has comprehensive knowledge of the language used within the 4th general SAP called as Advanced Business Application Programming (ABAP). Besides this, they also operate on 'Master Data Management' which is another integral component of SAP.
There are over 20 modules in Functional and Technical SAP training. The choice of which training to go for will depend majorly on your background. If you come from a core business operations background, functional is the best one for you. However if you already have knowledge in programming codes like Java and C++ then a technical training course would be the one for you!
What's in it for you:
It is a well-known fact that SAP knowledge is a skill that is well sought after in today's job market. In such a case, a SAP Professional has many benefits to his/her name, here are a few:
Job Opportunities
Be it functional or technical, a candidate with SAP training is one that is definitely preferred over one without. The range of opportunities for a candidate with this complex skill is immense as they can choose to join both the management and the IT functions of an organization. 70% of the Fortune 500 companies use SAP ERP products and recognise the value of a professional with this skill. This, therefore, opens up a huge scale of opportunities for these professionals in the biggest companies in the market.
Pay and Promotions
It is a proven fact that a candidate with SAP certification is paid exponentially higher than a candidate without one. The rate and time involved in climbing up the ladder is marginally less and the prospect of promotions are high when it is a SAP certified individual. Although salary expectations are based on past experience, skillset, and educational background, a SAP certification definitely provides the required edge over other candidates.
Overall Reputation
A SAP certification also brings with it a certain degree of respect and reputation. This accreditation also creates a strong impression on recruiters once they see that your skillset includes SAP training. It will also work in your favour among peers and colleagues as SAP professionals are regarded amongst the most knowledgeable and analytical in the IT industry as a whole.
With rising competition in the job market, any added skill will be advantageous. In such a situation, a skill like SAP Training is highly beneficial. With more and more companies investing in SAP ERP products, this is the future of easy business operations. So if you or someone you know wants to go for a SAP Certification, you can find the best courses.